Established in the year of 2001, Shanghai ONEW New Material Co., Ltd (ONEW) has developed into an integrated enterprise, specialized in R&D, manufacture and marketing&sales of digital printing media, especially printable wallpaper wall fabric materials.
Produits et services ONEW :
Les principaux produits ONEW incluent désormais : papier peint non tissé, papier peint non tissé auto-adhésif, tissu auto-adhésif, papier peint texturé en PVC à haute mousse, papier peint composite, autocollant pour tableau blanc, autocollant pour verre, etc. Avec un système de gestion de la qualité complet et scientifique conforme à la norme ISO9001 et ISO14001, ONEW est en mesure de fournir aux clients nationaux et étrangers des services professionnels OEM / OBM / ODM ainsi que des produits de haute qualité.
ONEW Enterprise Culture:
Mission: Continuous R&D Innovation of Digital Printing Materials
Development Concept: Credit to All, and Share One Future
Values: Fulfill Wishes and Share Happiness
Adhering to the open and win-win enterprise culture, ONEW would like to cooperate and improve together with each customer and create a better future.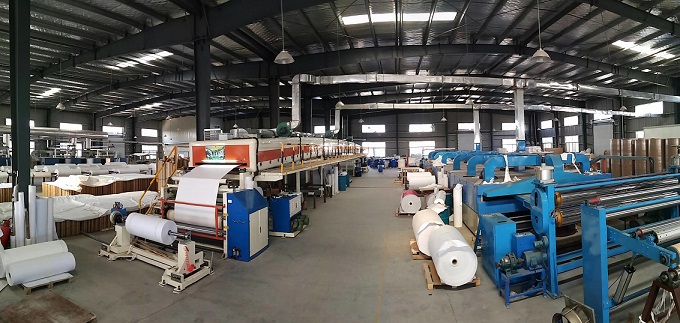 Established in the year of 2001, ONEW started as manufacturer of coating chemicals for digital printing media and focused on the domestic market only.
In the year of 2012, ONEW stepped into the field of digital printing media manufacture. All the coating chemicals are independently developed by ONEW R&D center staff. And at that time, there came out the Non Woven Wallpaper Series, Paperback PVC High Foaming Textured Wallpaper Series, Scratch Resistant Wallpaper Series, and Composite Wallpaper Series, etc.
From 2015, ONEW started to develop water-based acrylic resin formulation technology and apply in the production of self adhesive products, to ensure the materials are strictly as per REACH standards, and eco-friendly during applications. And there came out the self adhesive peel and stick series, like Self Adhesive Non Woven Wallpaper, Self Adhesive Fabric, Whiteboard Sticker, Glass Sticker, etc. All the adhesive applied are water-based, green and health safe with very easy installation.
In the year of 2017, ONEW built its own international business center in Shanghai, which is Shanghai ONEW New Material Co., Ltd. And now ONEW mainly focus on the overseas market, especially the Southeast Asia, European and North American market.
June 18th-21st, 2023 Shanghai International Digital Textile Printing Expo
In June, ONEW participated in the Shanghai International Digital Textile Printing Expo, which showcased the latest technologies and products, providing a platform for the industry to communicate and learn.
Due to the complete end of the COVID-19, many foreign customers from different courtiers were able to visit the exhibition on site. And a lot of them were interested in our materials, especially our embossed non-woven wallpaper and self-adhesive canvas, etc. Some established customers also attended the exhibition and after a detailed explanation, they have a deeper understanding of our products. Besides, many new customers are very satisfied with the quality of our products, so expressed a strong desire to cooperate.
Through this exhibition, we showed our products and service to more customers and laid a good foundation for future development.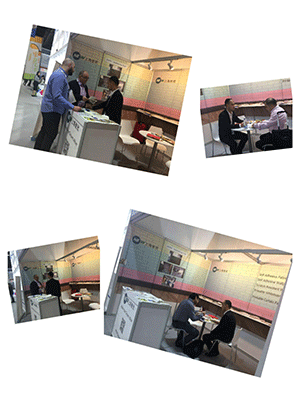 Jan15, 2019, the 22nd SGI (Sign & Graphic Imaging Middle East) Dubai
2019 ended in Dubai World Trade Center, UAE.Shanghai ONEW New Materials Co., Ltd. is invited to participate in the SGI
During the exhibition, we had in-depth exchanges with customers from all over the world, which laid the foundation for the further development of our digital printing material coating market. Unearthed a large number of wallcovering fabric potential customers.
Shanghai ONEW in SignIstanbul
In September, we Shanghai ONEW NEW Material Co., Ltd. (ONEW) attended SignIstanbul(20-23 Sep., 2018, TÜYAP İstanbul Fair Center l TÜYAP) at booth number L-33, Salon 14.
Customers from different countries and areas came to visit our booth. 80% of them are local Turkish and the other 20% come from Greece, Slovenia, Tunisia, Iraq, etc. They love our material so much, especially our printable wallpaper materials like non woven wallpaper, paperback PVC textured wallpaper, adhesive non woven wallpaper, adhesive fabric, etc.
As we are manufacturer of wide format digital printing materials, especially printable wallpaper materials, many customers were interested in distributing our products in their areas. And we promised to to provide them with our quality products and service support. Some customers even came to our booth more than once, twice to discuss possible cooperation chance and policy details. Our sample pages and brochures ended up quickly before the last day of the fair.
Shanghai International AD & Sign Technology & Equipment Exhibition
The 26th Shanghai International AD & Sign Technology & Equipment Exhibition held in National Exhibition and Convention Center(Shanghai) On 28th-31rd. March,2018
Shanghai ONEW New Material Co. Ltd 's Mission is Continuous Innovation of the Printing Material Research and Development Base. There are two new products (Printable Sun Fabric and Latex Photo Paper), whether the quality or the price, both have been highly recognized by our customers.
Many clients released purchase orders during the exhibition.
Participate in SING China 2017
SIGN CHINA has been pioneering in the combination of indoor and outdoor printers and supplies, engravers and cutting machines, signage, lightbox, advertising display, LED& OLED display, LED illuminant, LED lightings and digital signage into a single comprehensive sourcing platform for the sign industry since 2003.
Shanghai ONEW New Material Co. Ltd discussed how could move forward and established a long lasting business association with our clients, achieved great progress in Cooperation field during this exhibition. The company's Mission is Continuous Innovation of the Printing Material Research and Development Base.
ONEW's spirit of craftsman attracted an interview from CCTV, we will continue to report this television interviews.